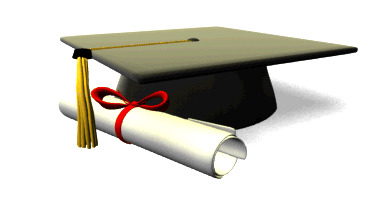 USA Hockey Arena, 14900 Beck Road, Plymouth, Michigan
Welcome to the graduation page for West Bloomfield High School. We strongly recommend that parents, students, guests, and participants in the program keep a watchful eye on this page.
Reminder -
All seniors who plan on attending the commencement ceremony
MUST
participate in the
MANDATORY
graduation rehearsal on Friday, June 2, 2017 at 8:00 a.m. in the WBHS auditorium. Failure to participate in this rehearsal will result in the forfeiture of the student's participation in the commencement ceremony.
---
*** Graduation information for the Class of 2017 ***
Commencement
is scheduled for Sunday, June 4, 2017 at 10:00 a.m. at Compuware Arena, located on 14900 Beck Road, Plymouth, Michigan 48170. Doors open at 9:15 a.m., seniors must be in their seats ready to go at 9:45 a.m.!
MANDATORY
graduation reh
earsal for all students who are participating in the ceremony will be held on Friday, June 2, 2017 starting in the WBHS auditorium at 8:00 a.m. until approximately 11:00 a.m.
Senior Breakfast, May 26, is the day seniors receive final instruction for the graduation week events, say goodbye to their friends, pick up their four (4) free commencement tickets, pick up any academic medals (Summa Cum Laude, Magna Cum Laude & Cum Laude), pick up their National Honor Society cords, and pick up their cap and gown. Senior breakfast ends around 10:30 a.m., so student will need to arrange for transportation on this day. Senior Breakfast is NOT mandatory, but it is a lot of FUN!
---
Senior Parent & students - what, when, where?
*** CORRECTION! NEW THIS YEAR ***
DOORS OPEN AT 9:15 A.M.
SENIORS ARE TO BE IN THEIR SEATS BY 9:45 A.M.
CEREMONY STARTS AT 10:00 A.M.
CAUTION! Watch for construction backups on M-5 and heavy traffic on Beck Road.
We do not wait for late students.
---
Want to order a professional copy of the 2017 graduation video?
Click Here!
All proceeds go towards the WB Educational Foundation!
Due to our contract with U.S. Hockey Arena, taking video of the ceremony is prohibited and no tripods, other than the official school videographer's are permitted during the commencement ceremony.
Prom Contracts!
Click Here!
Tickets will be on sale during all lunches in the hallway outside of Laker Commons starting April 17 through May 5. Every student, including guests, must have a prom contract - one contract per ticket! Final sales will occur after school outside of Ms. Firosz's room 630, on May 4 and May 5. Prices will increase as the weeks progress. To get the best price and save yourself $10 per ticket, purchase your tickets before April 22.
---
ORDER YOUR CAP AND GOWN !
For questions about your order, or to order a cap and gown, please contact
Don't forget to pay your graduation fee of $27.95!
Cap and Gown Orders will now have to be placed directly with
Graduate Service Detroit representing Herff Jones
In school orders were collected September 21.
Cap and Gowns are delivered to students during the senior breakfast, May 26, 2017
All other items ordered September 21 were delivered April 30 and will be held in Mr. Paces' office for pickup until April 21, 2017.
Please Note: If you plan on using a graduation gown from a previous year, you MUST obtain approval from the Principal's Office and pay a graduation fee of $27.95 directly to Graduate Service Detroit. This fee may be paid to Graduate Service Detroit over the phone.
Every student must pay this fee to participate in graduation events including Commencement.
---
Senior All-Night Party: This event is hosted by the parents of the senior class and will be held in the WBHS gymnasium on Sunday, June 4 starting at 10:00 p.m. and ending at 3:00 a.m. For more information, please check out the Senior All-Night Party webpage on the high school website located under Parents. http://wbsd.schoolwires.net/Domain/1419
---
In an interest to save expense, WBHS will no longer mail home graduation packets. All information is updated during Spring Break.